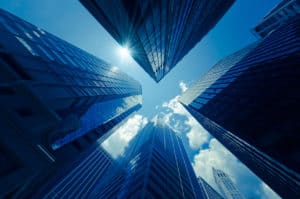 IEX Exchange in the US has promoted co-founder Stan Feldman to the role of chief operating officer (COO) and appointed a new head of business development.
Feldman, who will oversee the exchange's day-to-day operations, including business analytics, market operations and product development, succeeds Daniel Ciment, who has moved on from IEX to take up a role with institutional market access and trading platform for crypto assets, Elwood Technologies.
IEX also announced that Matt Weinberg will assume the role of head of business development. Both Feldman and Weinberg will report to IEX president and co-founder, Ronan Ryan.
Ryan said Feldman had been instrumental to the growth and success of IEX since its inception as a founding member of the team. "He has continually impressed us with his intellect, grit, and unparalleled ability to lead. Similarly, Matt Weinberg has played an important role growing client relationships and navigating a changing marketplace." 
Feldman was part of the original team that built IEX Exchange in 2012, which was set up to mitigate the effects of high-frequency trading. He joined the company as a business analyst, before taking on new responsibilities over time.
In 2015, he was named head of business analytics, which analyses market trends, product performance and client experience. In this role, he partnered with the business development team to help optimise client experience and trading performance.
His team also informed the design and development of new exchange products and order types. In 2018, Feldman added market operations to his remit, which included oversight of client connectivity and trading operations.
Feldman began his career at Royal Bank of Canada (RBC) where he worked on the US Equities Electronic Trading Desk as a market structure analyst. 
"It's been an honour to work with an exceptional team at IEX from day one and I'm proud to continue my journey here as COO for the Exchange," said Feldman on his new role at the company. "We've worked hard to bring innovation and excellence to a storied industry where change seems to be the only constant. This is an exciting time to be at IEX and take a leadership role."
Weinberg joined the business development team in 2019 and applied his deep knowledge of institutional trading to help clients optimise their trade performance using IEX Exchange products.
He also serves as co-chair of IEX's social impact committee, Think Big, Do Good. Prior to IEX, Weinberg spent 21 years at AllianceBernstein where he served as senior vice president, managing director of institutional trading and vice president of institutional equities.